PlungeSmile in its continued efforts to upscale education in public schools as entrenched in our mission of providing qualitative education, has a series of initiatives tailored towards combating student's educational deficiency.
Empower a Child's Education with Every Donation
Kit up A Child is a scheme designed to provide complete school clothing attire for pupils in public schools. Provision of uniforms, socks, shoes, and bags, thereby providing a sense of belonging to the child.
The cost of uniforms has been shown to reduce student enrollment and attendance in schools, principally among vulnerable children with parental meagre earnings. In addition, studies have also revealed an association between low-income households and decreased school readiness of the children in such families.
This means uniform affordability is an integral element of children accessing their right to education. The purpose of uniforms in school is to foster a sense of togetherness, expunge class barriers, and unify all pupils in respect of race, tribe, or religion.
PlungeSmile directs this intervention to students in public schools in the rural -rural communities and villages where poverty is well pronounced. Where the next meal is not guaranteed, and the parent's topmost concern is to have the household fed once a day. PlungeSmile kickstarted this project by providing equipping 500 primary school students in four public schools in Esie a village Irepodun local government area in Kwara State.
Give the gift of confidence and belonging by contributing to our "Kit Up A Child" program.
Your support can make a significant difference in the lives of young students in public schools, ensuring they have the essential school clothing attire they need to thrive.
Plungesmile Openarms was launched during the Pandemic lockdown to create succour for individuals and families with meagre income or no primary source of sustenance.
PlungeSmile Foundation has initiated School Feeding Programme (SFP) for the six public schools, with Over 900 hundred children being fed nutritious meals once each of the five days that schools open.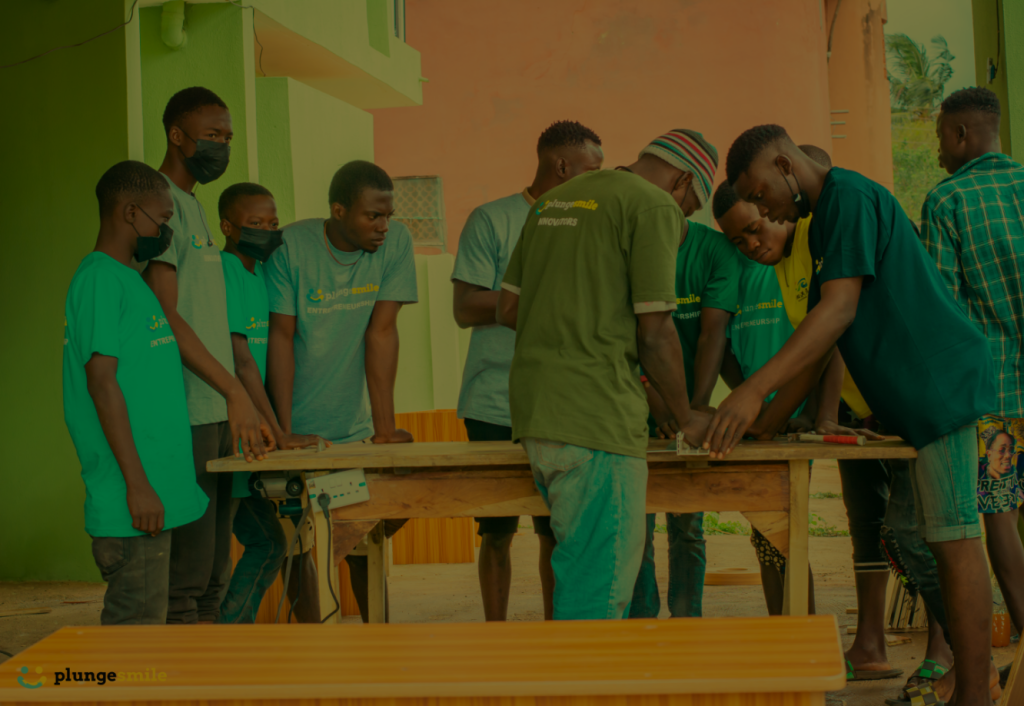 PSF audiovisual learning creates and serves as an enlightening platform for students in underserved rural areas helping them realize the importance of learning, and dedication to work.
Volunteer your time or your expertise