Extend a Helping Hand to Impoverished Communities
Plungesmile Openarms was launched during the Pandemic lockdown to create succour for individuals and families with meagre income or no primary source of sustenance. This initiative provides empowerment, food security, economic security, family well-being, household materials, and other basic amenities to individuals and family units. 
 This is to mitigate inflation and the persistent increase in the cost of goods and services as it affects low-income households and, most importantly, equip them to be resourceful.
Open arms focus on impoverished and low-income communities, who barely earn enough income to be self-sufficient during the best of economic times, regardless of empowerment status.
This platform is open to partnerships from individuals and organizations that desire to impact lives through donations of cash and materials to any PlungeSmile/donor-identified or selected community.
Your support can create a lifeline for families facing financial hardships.
Join us in our Open Arms program to make a profound impact on impoverished and low-income communities, offering them a chance at a better future, regardless of economic challenges.
Kit up A Child is a scheme designed to provide complete school clothing attire for pupils in public schools. Provision of uniforms, socks, shoes, and bags, thereby providing a sense of belonging to the child.
PlungeSmile Foundation has initiated School Feeding Programme (SFP) for the six public schools, with Over 900 hundred children being fed nutritious meals once each of the five days that schools open.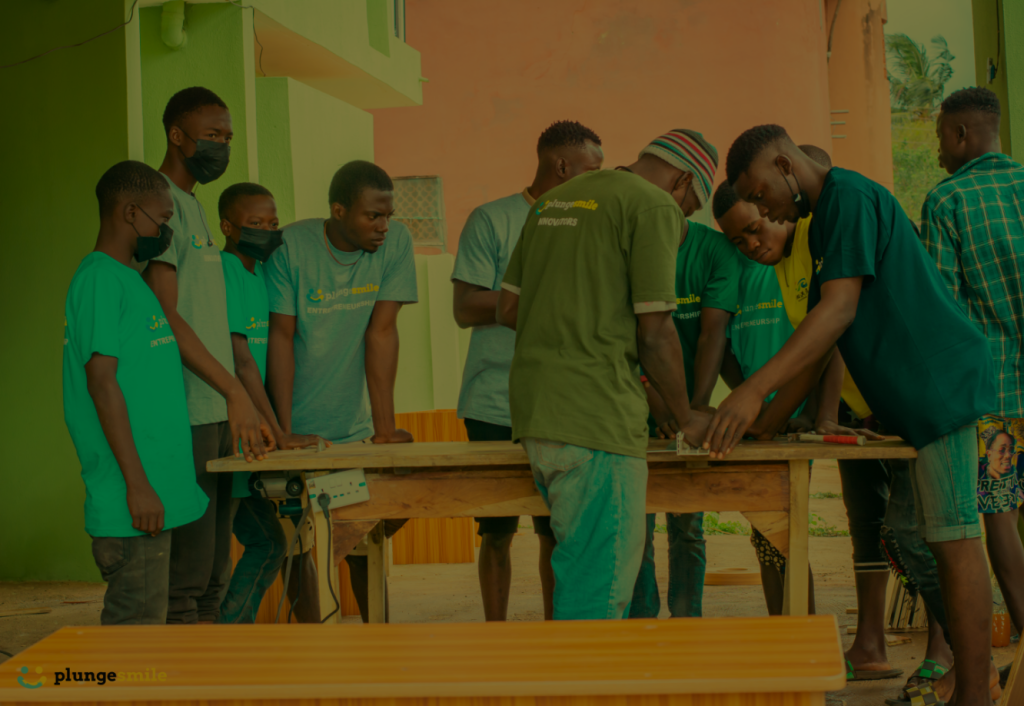 PSF audiovisual learning creates and serves as an enlightening platform for students in underserved rural areas helping them realize the importance of learning, and dedication to work.
Volunteer your time or your expertise